What are the services you can use on Wordy?
Although the Wordy service is fairy popular online, there is a limited number of services available. Wordy was founded in 2009, but it still specializes in copy-editing. And it seems like the service does not plan to extend the scope. Here is the list of services they suggest:
Re-writing
If you lack creativity and writing skills, Wordy experts will never write your paper from scratch. The only thing they can do is to re-write your draft. The service covers 56 subject fields and eleven major file formats, such as MS Word, PDF, PowerPoint, and Google Docs.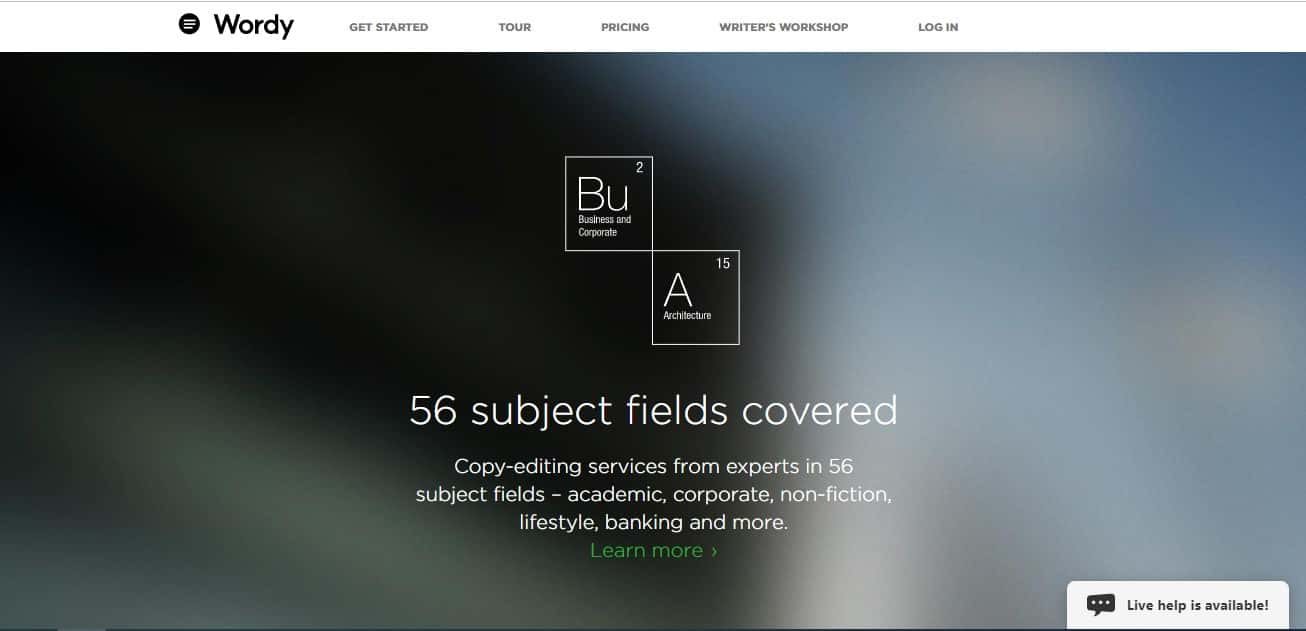 Proofreading
Wordy proofreading service is available around the clock so that you can get help anytime. The delivery time starts at 40 minutes per 400 words. Within this option, Wordy expert will:
Double-check your text for errors in grammar, spelling, and punctuation.

Grasp the text and its cultural context.

Ensure there are no mistakes within images, inconsistencies in page layout, and other subtle writing issues.
Copy-editing
As a primary Wordy product, copy-editing is a more detailed and comprehensive process than proofreading. Its aim is not only to clear your text from mistakes but also to check it for logical structure and correctly crafted sentences. The goal of a copy-editor is to make your content more readable and easier to understand.
Word count tool
The word count tool, which was designed by Wordy, is one more service you can use. Yet, it is not worth spending money as long as there are lots of free tools on the net that have the same functionality.
Writer's workshop
Writer's workshop was designed for those who want to enrich their writing skills. This is a number of articles on different subjects that are available for free. In other words, Wordy specialists share their experience and useful tips with writers, authors, editors, students, copywriters, content managers, and everyone who wants to boost their writing competencies. You can choose any of the following categories:
Writing basics

Academic writing

Business writing

Government writing

Personal writing

Web writing