Types of CliffsNotes Services
You can use hundreds of study guides on the website. The following kinds of studying materials are available:
Study Guides

Literature Notes

Test Preparations
Study Guides
You can find guides on up to 40 disciplines. Forty disciplines is a limited choice. Other educational and writing services provide a much more extensive range of subjects and fields of study, up to 80. Each CliffsNotes guide consists of multiple sections covering different aspects of a particular discipline. You can go to the subject sections in the right corner of the discipline page.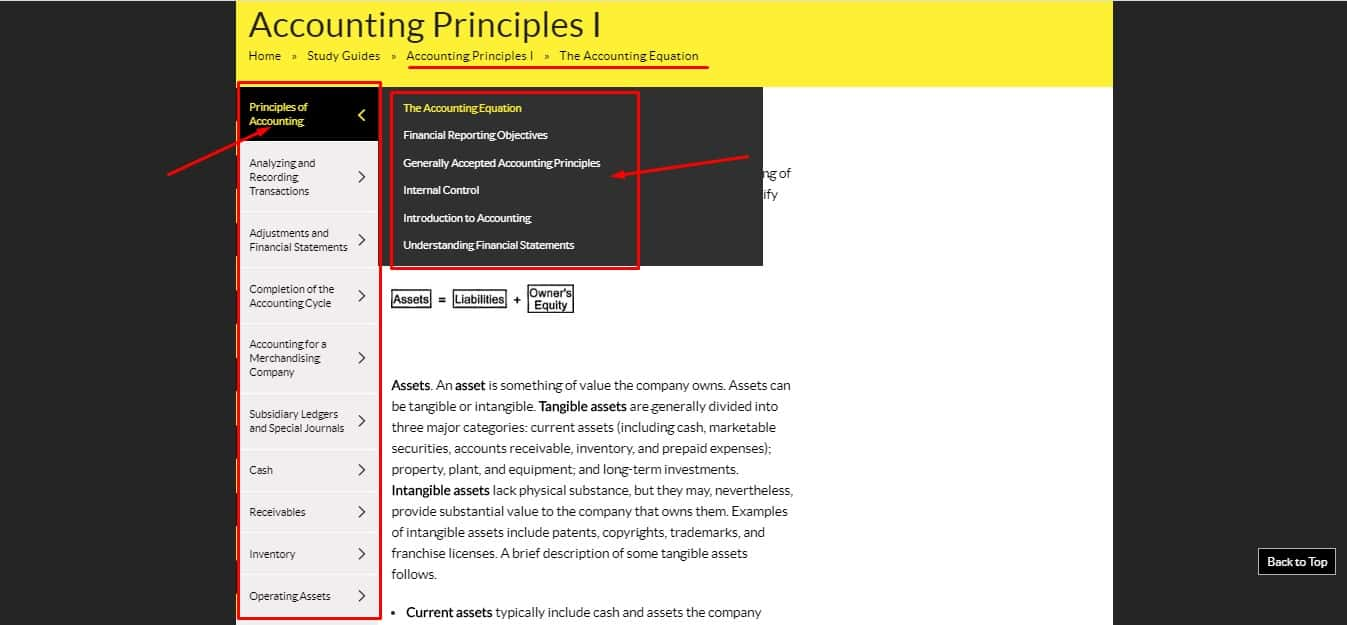 Some guides provide quizzes, which can help consolidate theory.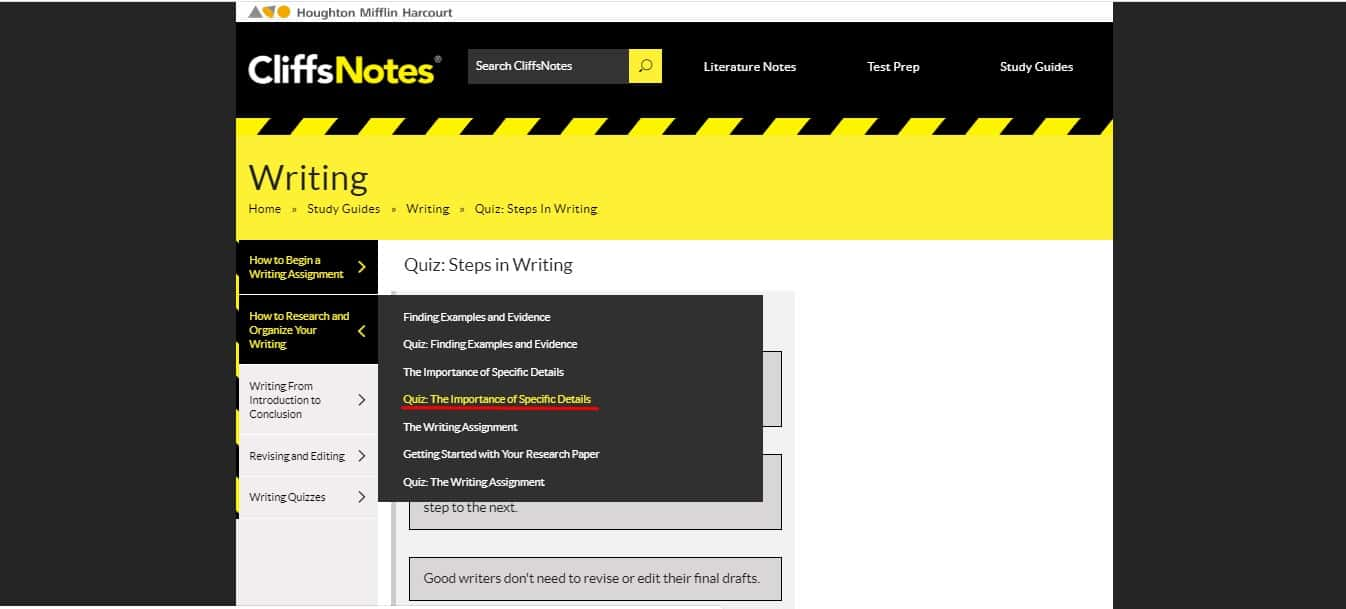 Literature Notes
You can find more than 300 literature reviews. Each review consists of:
Book Summary. You can learn the main events fast. Very often, publication date and some author bio are essential. Lots of CliffsNotes guides do not provide this info.

Character descriptions. The character analysis sometimes is too brief.

Text retelling by chapters. 

Quiz and reference.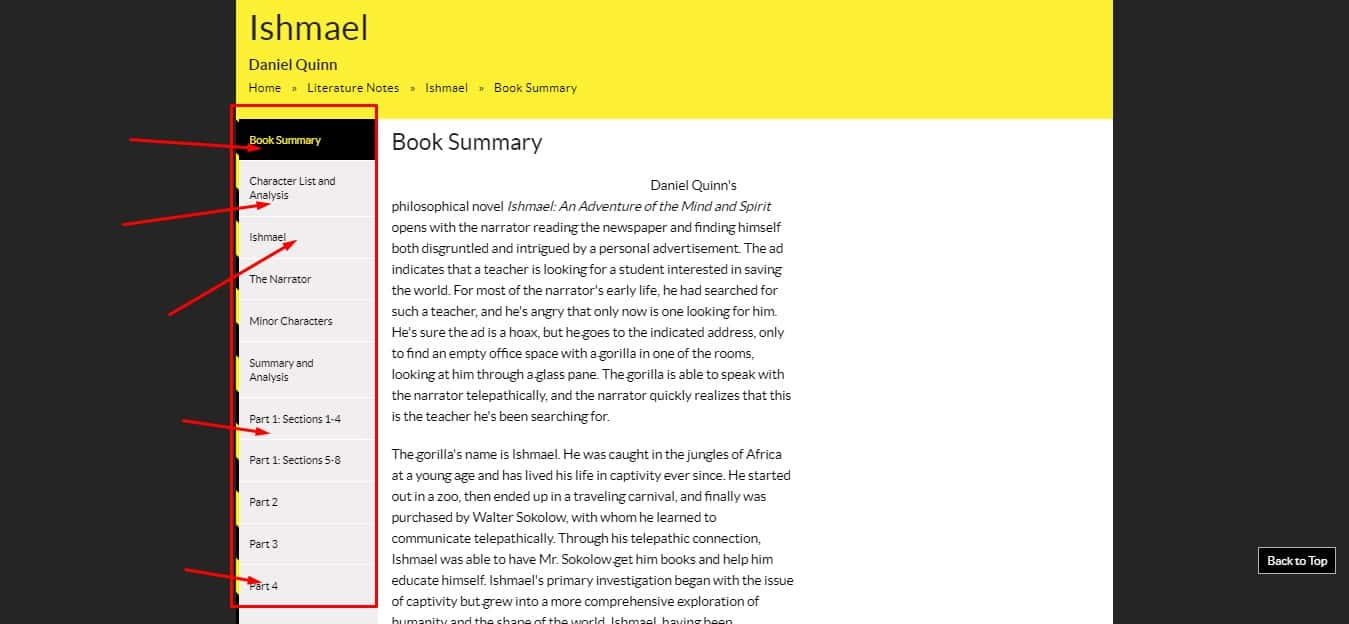 Test Preparations
At CliffsNotes, you can prepare for the tests. You can select test preparations for the following academic levels and purposes: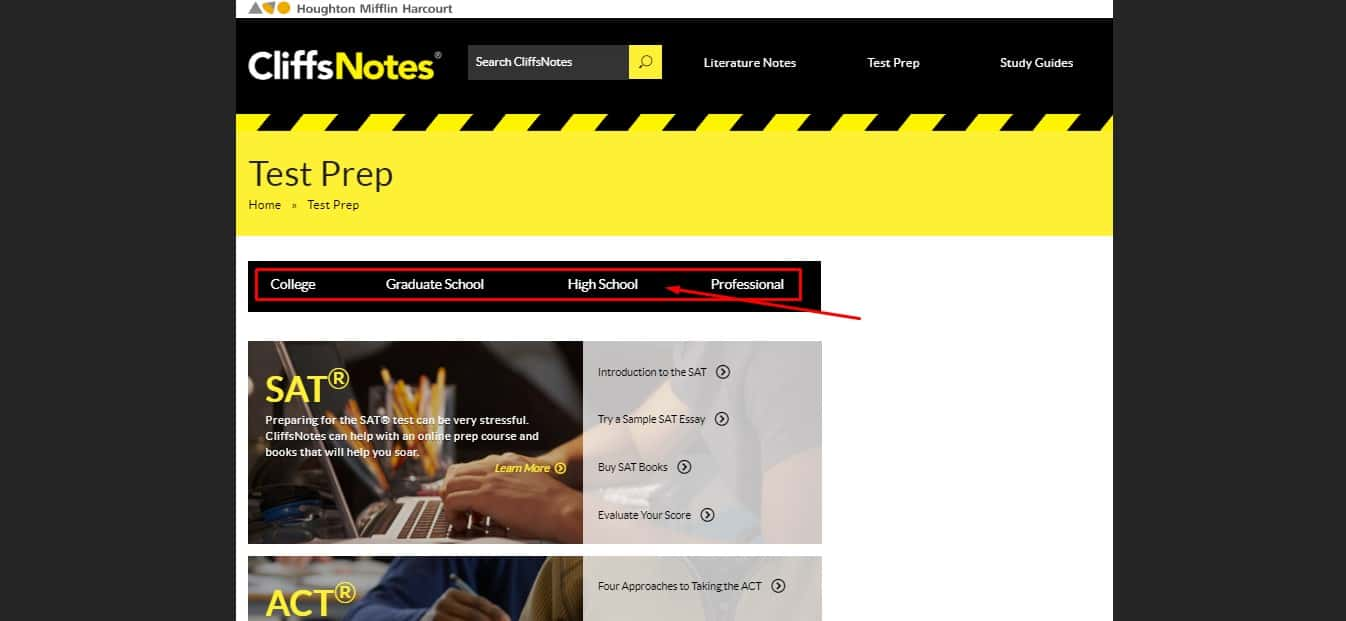 Here is the list of tests available:
SAT

ACT

ELM&PSAT

GRE

GMAT

AP Tests

High School Equivalency Exams

ASVAB

FTCE

Praxis

Professional exams (NCLEX-PN, Police Sergeant Oral Exam, real estate exams, etc.)
Each examination guide includes several sections. CliffsNotes gives an introduction to each exam and describes each part of the test. Therefore, you can find out what types of examinations you should complete during each test.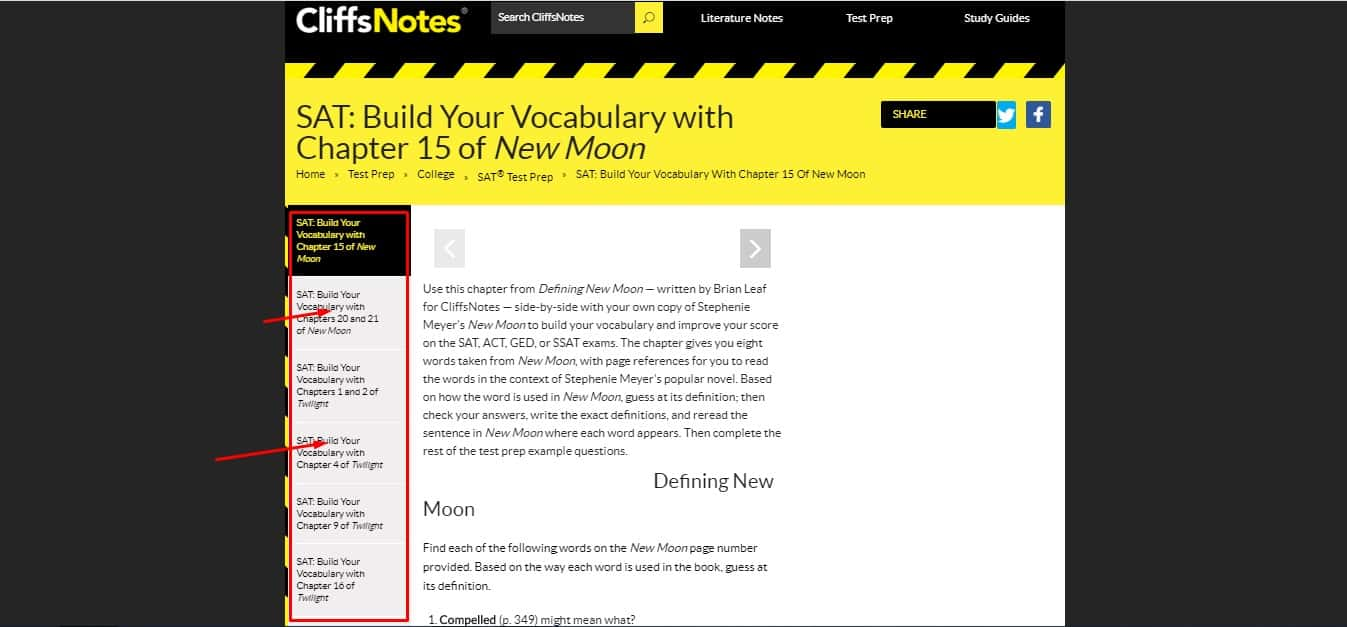 However, since CliffsNotes does not have any certificates proving its competence, it is doubtful whether these preparations can help you during the real test.CliffsNotes provides cram plans for students to help them manage their time while preparing for a particular exam. For SAT, you can download 2-month, 1-month, and 1-week plans. CliffsNotes does not feature cram plans for each test, however. Unfortunately, the site does not feature sample tests. 
CliffsNotes Books
You can also buy test preparation books by CliffsNotes. You can order a paperback for each exam we mentioned above. Each book is approximately 400 pages long. Each paperback CliffsNotes edition contains research on the subject and practice tests.
Mobile Application
The service features a mobile application available on Google Play. CliffsNotes rating on Google Play is 2.4/5.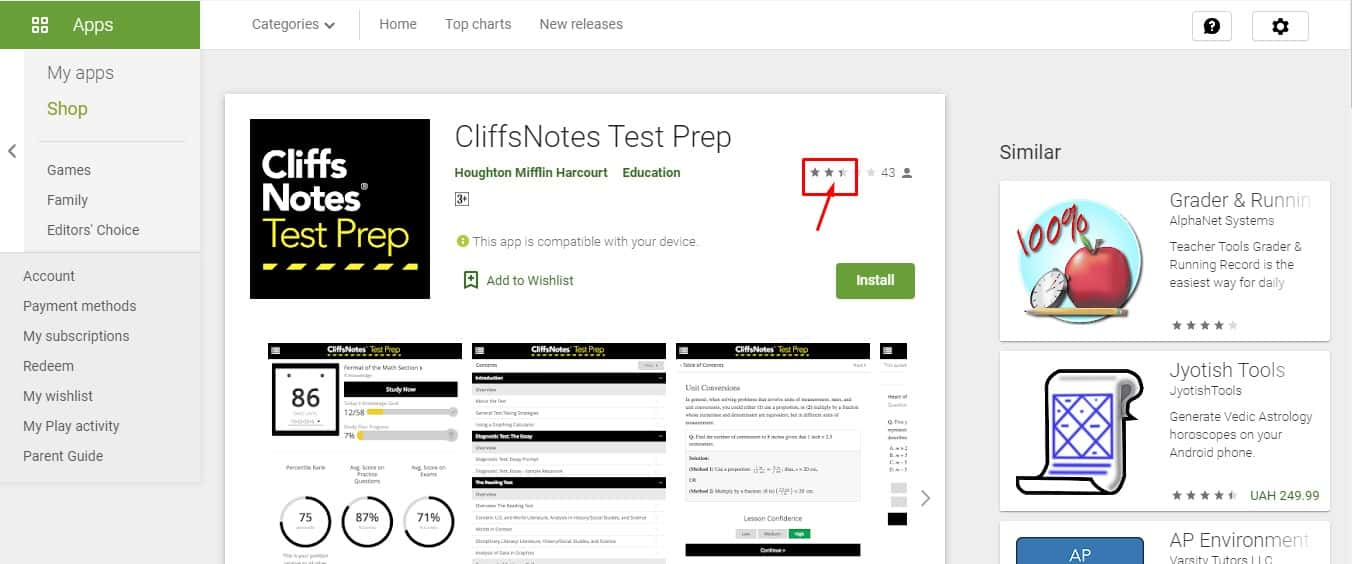 The app does not perform correctly in most cases. It does not open after installation on most devices. CliffsNotes reviews complain about quality and malfunction most of the time.