Paper Rater Intro
Among the services that provide proofreading, there are those that are not essay writing agencies in the first place. If you're a dedicated student who isn't afraid of getting hands dirty over your paperwork, then Paper Rater is the proofreading solution you may have searched for. For those people seeking grammar and spelling proofreading checks, we created this Paper Rater review. This is the online service that is 100% web-based and doesn't need any software installations. The web application is great for those who want to improve their level of writing to make it easier for college staff to check their work. For students thinking that Paperrater is the number one way to get essays done, we are sorry to disappoint you. The service only makes your work checked on spelling and grammar, the bulk of essay writing is up to you. Still, read our definitive review on Paper Rater and find out if it can stand out from the crowd of academic services in 2020. 
Paper Rater: User Interaction With the Site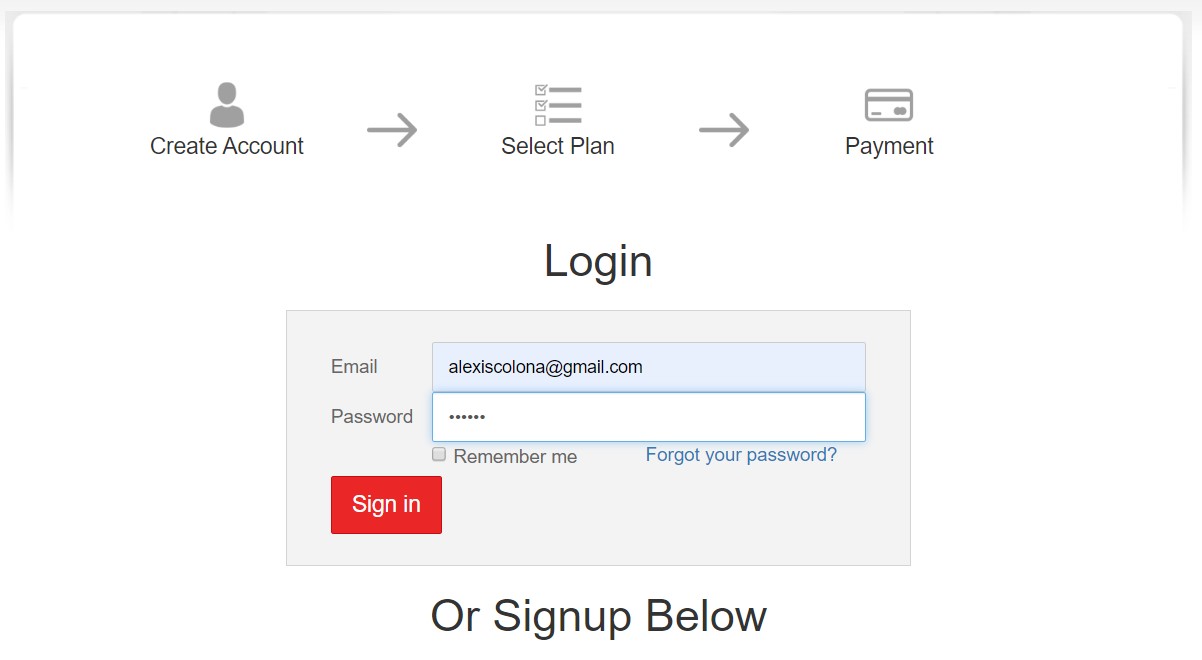 Paper Rater requires signing up with your profile to start using the service (in case you're not ok with the free version). You can find the corresponding tab in the navigation menu:
Press Login Button on the Startup Screen

Sign Up or Log In to Existing Account

Choose Your Pricing Plan and Get Paper Checks

Otherwise, find Use Now FREE button on the main page to check your papers for free (get ready for some limitations)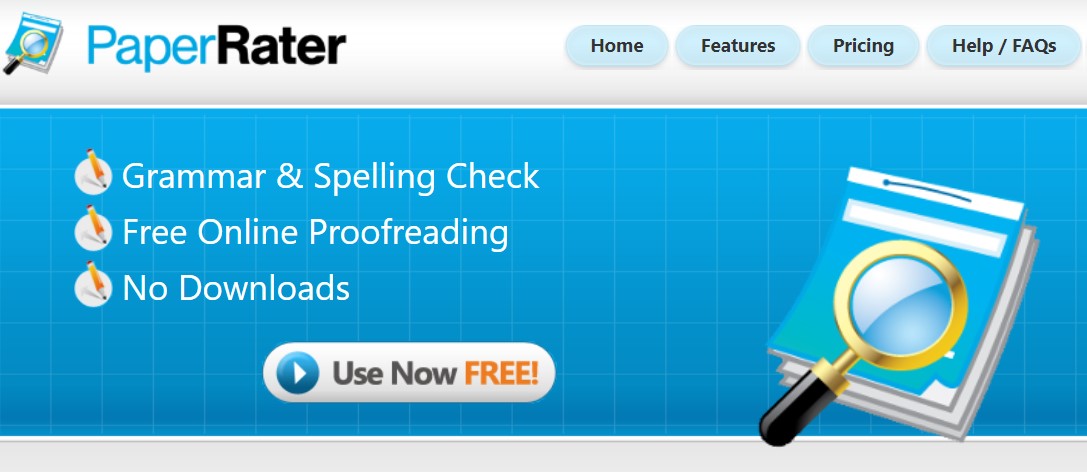 Frankly speaking, the design language of Paper Rater is written with the standards of the 2000s. Website design is way down the road compared to the competitors like Grammarly. It's navigable, but sometimes fonts seem very small and barely readable. Tablet and mobile versions also leave mixed impressions. They're here, yet the screen of your mobile device would display the service like a clunky mess.
Who are Paper Rater Writers? Are They Qualified?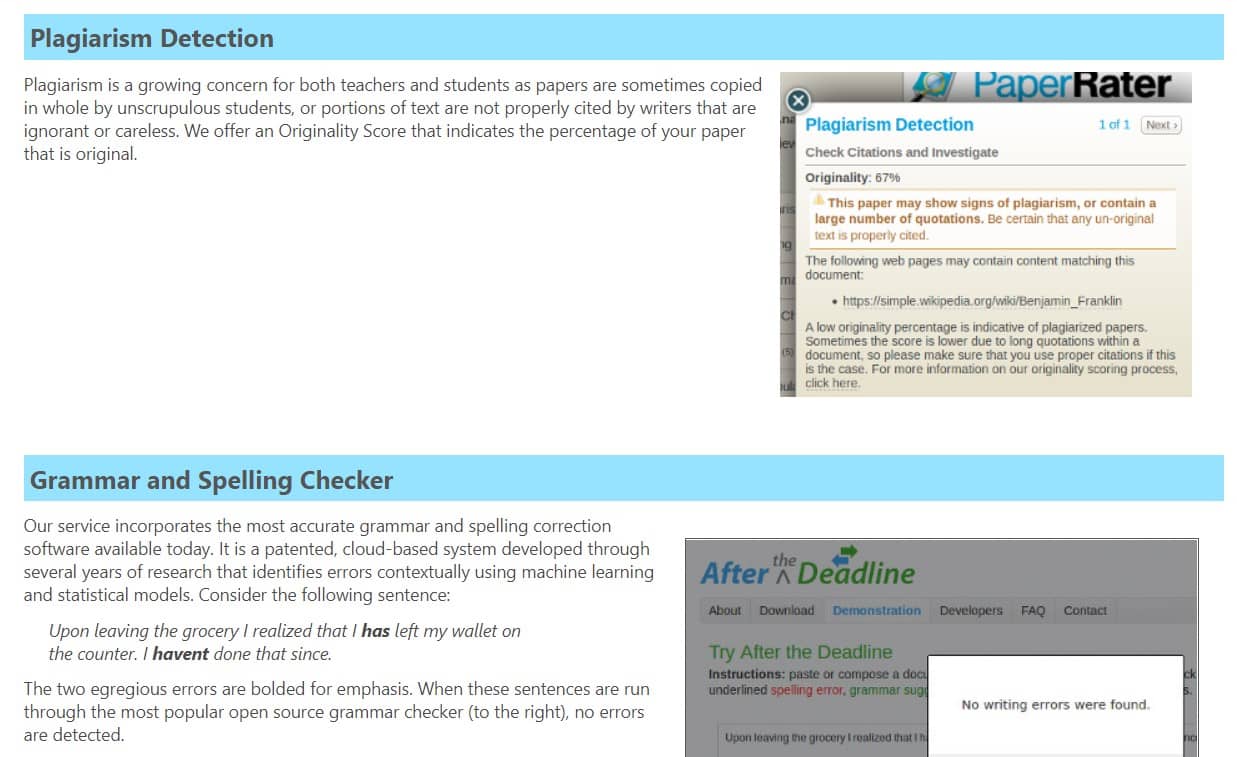 You would be surprised, but there aren't actually any writers at Paperrater.com. The service uses a proofreading algorithm to detect grammar and spelling flaws. In fact, Paper Rater relies on Natural Language Processing, Machine Learning, Computational Linguistics, and several other technologies that run the checks of the texts inserted by the students. That may sound like an exotic thing for those looking for the place to order an essay and get relief from academic workload, but Paper Rater doesn't write papers, so it doesn't need the in-house writers to operate on them. At the same time, we can't say that their automatic mistake detection algorithm is low quality or doesn't meet expectations. It works very similar to Grammarly, so we weren't surprised when we saw the corresponding AdSense banner on Paper Rater – both services are definitely in affiliate partnership. Apart from copy-pasting the content into a dialogue box on Paper Rater, users can also upload their files for mistake analysis. You have to point at the educational level of the person who wrote the content. The levels range from 1st graders up to post-grads. The next thing to clarify is the type of the submitted content to make the right corrections according to the Paper Rater algorithm. Why do all of the above bother you? That's because machine learning and AI work instead of essay writers at Paper Rater. You won't request a dispute or refund because of poor writer's work or proofreading. The software here does not do that.
Paper Rater Services in 2020

 The core of Paper Rater's services is grammar and spelling checker that analyzes all the uploaded content by students. It can examine entire documents, detect mistakes, and provide real-time objections on different aspects of writing. Once you've loaded the content, the whole process takes up to 20 seconds to get the corrected version of your text. Then, you're getting the scoring displayed near the end of text. As you remove the highlighted mistakes, the overall score improves and you're getting a better content. Under the hood, the AI engine called Grendel uncovers even a lack of commas in complex sentences. Hit the correction button and the mistake will disappear like a popping bubble. There is also an extra tool that helps students check their papers for plagiarism. Paper Rater's Plagiarism Detector helps to fix any occurrences of plag in papers. The plag-check systems like TurnitIn usually detect the overall percent of plagiarism in papers, and Paper Rater's plag checker doesn't leave a slightest chance to the stolen words and sentences to spoil the final grade. Here is the detailed overview of the features that Paper Rater offers in 2020:
Check of grammar

Live corrections

Vocabulary builder

Scoring quality algorithm

Infinite number of content submissions

Paper Rater doesn't ask for registration and signing up for trial to get a content check

They sell premium extras (not obligatory)

Detailed spelling check

Extra detector of plagiarism

Grammar training

The max length of the submitted content is 20 pages

Ad-free experience

File upload feature in popular text formats

No essay writing, only spelling check and plag detector
Best Alternative:
HandMadeWriting

Visit site
How to Pay for Paper Rater Services?
Paper Rater supports all popular payment systems you can find in essay writing services that create papers. PaperRater doesn't write essays, but it offers you a simple subscription plan to get access to some extra features that make your user experience comfortable and smooth. Paper Rater accepts the following payment credit or debit cards (no PayPal though, which is sad):
Visa

Mastercard

American Express

Diners Club

Discover

JCB

Union Pay
We were confused with their subscription system. It states something about the price cut when choosing a lifetime subscription, yet there are no indications about it on the website. Other than that, expect a standard monthly subscription. On the payment details screen, fill the following details:
Cardholder name

Number of card

CVC number

Expiration date
When you filled all of the fields, hit the Submit Payment button to proceed. The billing will take place once a month and recur until cancelation. The monthly fee in 2020 is $11.21. Considering that Paper Rater is not an essay writing service, the price seems quite affordable for students. If you're not sure about the quality of your writing, use Paper Rater to improve and polish your papers from grammar, spelling, and punctuation errors.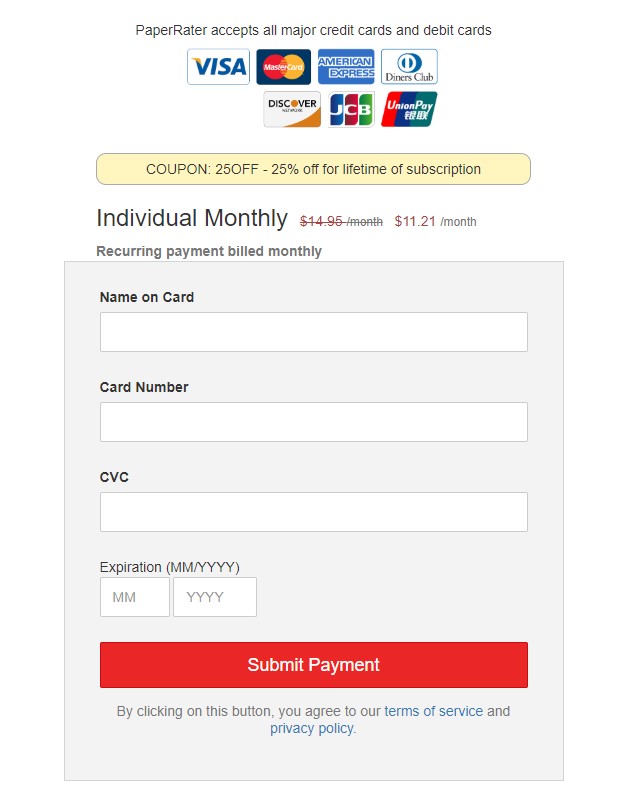 Paper Rater Prices: Affordable or Expensive?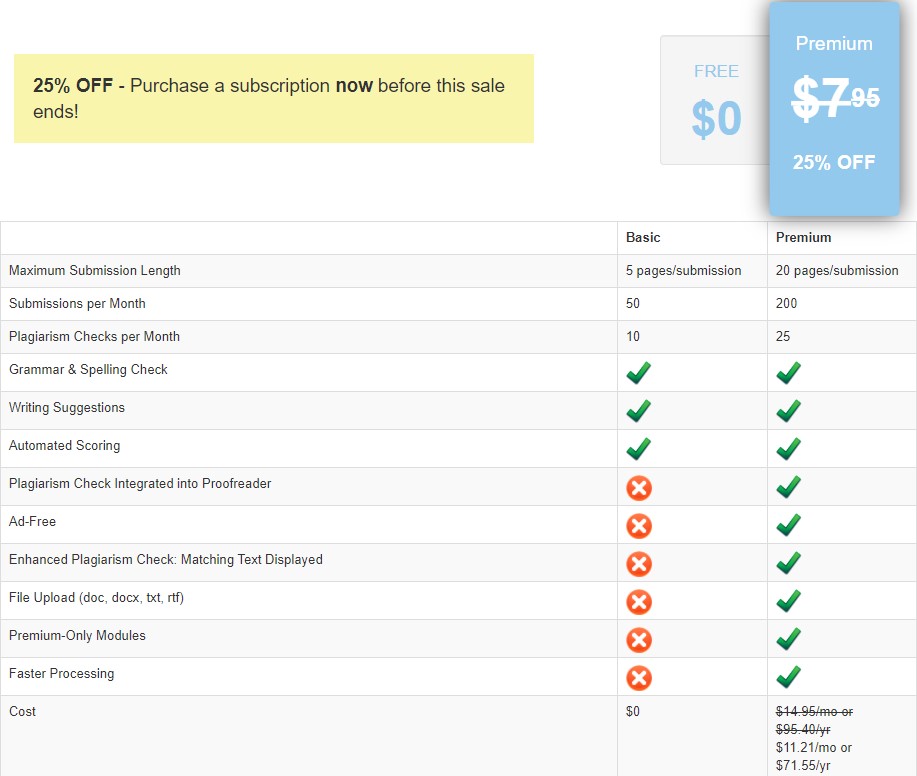 Of course, Paper Rater is a lifesaver for students who want to proofread their papers without spending a buck. Most of the features that allow the checking of content are available for free.  Free membership allows you to do the following:
Check up to 5 pages per 1 submission

The number of submissions per month is 50

10 free plag checks in a month

Basic grammar and spelling checks

Tips for the selected writing style

The scoring system that makes audit of your writing
Premium membership adds some extras and costs $11.21 per month or $71.55 for 1 year:
20 pages, 200 submissions in total per 1 month, 25 plag checks per month

Plag checker gets integrated into proofreader when you're doing paper polishing

Ad-Free experience

Plag check with reference to the pages from which the content was copied

Upload of files in various document formats

Access to premium modules

Faster check time
As you can see, the free version of the service has obvious limitations – you can't get past 50 texts which contain no more than 5 pages each. Basic writing tips and scoring is also included. At the same time, if you expect to check large volumes of paperwork, look forward to subscribing for a premium membership. Still thinking about buying an essay instead of checking your writing? Look somewhere else because Paper Rater won't help you with that. 
Paper Rater's Deadlines
Paper Rater is the service that does not offer deadlines like other essay writing agencies. The service does not create any content for students, so days-long deadlines that you set for papers will take place in another academic writing service. So far, Paper Rater promises immediate results after pasting in your content for quality check. They use artificial intelligence and data science to achieve that effect. Once the content is submitted, it's analyzed in real time. That sounds a lot like Grammarly, and the results are on your screen from 5 to 15 seconds or so. The cloud-based software does deep analysis of the texts. Syntax, text structure, and punctuation are analyzed on the go. Additionally, you can check the authenticity of your work via the service's plagiarism checker. Automated proofreading and grammar checks are the combo that make Paper Rater a great service for those who want to improve writing skills. Other than that, it doesn't write essays for you because there are no writers, no support, and no deadlines involved.
Paper Rater: Revision and Refund Policies
According to the terms of use page on Paper Rater, all of the purchases made inside of service are nonrefundable. They highlight that according to law, they are not responsible for repairing or reissuing any form of credits or subscriptions their clients paid for. Paper Rater states that subscription fees are not refundable in case you want to cancel or terminate your membership. In some specific cases though, the service can issue a refund to clients that will be credited to the original payment method. More than that, in some states, you could pay taxes for transactions that you make, even though it's not obvious from the first sight. 
Customer Support at Paper Rater
There is an option to contact Paper Rater's support, luckily. You can find the Contact Us page in the footer of the website. The only way to get in touch with support is via email, they do not have live chat or chatbot. Besides, you can only contact them during the Support Hours. They last from Monday to Friday (9am – 5:30pm). During the weekends, the support team does not work at Paper Rater. 
Paper Rater Pros and Cons
Pros:
Their database integrates Google and Bing for checking papers for plag

Customer support is surprisingly operative 

Cheap premium package that allows one to get access to full features

Checks are conducted in real time
Cons:
Accuracy is worse than in other popular services

Students have word count limits on free accounts

You can't get plag reports

Mobile support is cut down

Only English version available
FAQ
What is Paper Rater?
Paper Rater is the online proofreading and plagiarism detection service that works online and offers detection of grammar, punctuation, syntax, and plag issues in content. 
Is Paper Rater legit?
So far, Paper Rater has existed for years on the market. The service is legit and continues to operate in 2021. 
How much does Paper Rater cost?
Free membership costs $0
Premium membership costs $11.21 per month or $71.55 for 1 year
Is the Paper Rater scam?
No, we're sure that PaperRater is the service backed up by machine learning and data from services like Google or Bing.
Is Paper Rater safe?
Paper Rater does not ask users to provide any kind of personal data that might compromise them. Free version is ready for use. The paid version requires a typical online transaction with your bank card.
Is Paper Rater plagiarism-free?
Paper Rater helps to detect plagiarism, so yes, it's plagiarism-free
Are there Paper Rater discounts?
They have the final price crossed out several times showing the lower one. We're not sure that they have a transparent discount system.