My Experience with EssayPro
Context
I was assigned a pretty urgent discussion post in which I was supposed to answer a question based on some readings. It was clearly stated in the prompt that there was a correct answer which was to be derived from class discussions and readings. So I decided to let professionals handle this task, hoping I would get a decent quality level and timely delivery.   
User Experience: Working with the writer
Unfortunately, the way communication turned out was nothing like the picture that I painted in my head. First off, my writer has completely ignored the paper instructions, even though they were detailed enough. Instead, he posed a hardly understandable question, and when I asked for clarifications, he simply chose the best way to complete the assignment without my input. Besides, my writer couldn't even write in English properly. 
Secondly, users have zero knowledge of their paper's status. I wanted to see the order's status change to Revision or something, but instead, I just wrote to them in a chat, and that's it. No updates and notifications seen on the horizon. 
Paper quality
In terms of quality, it was quite visible that the writer conducted some research for the paper. However, I discovered that he mixed up MLA and APA formatting guidelines for in-text citations. Plus, nobody was interested in the number of sources. The writer decided to insert one source intuitively, although there were three to be added. 
Moreover, I was shocked to discover that the writer left a URL to their local folder on the Works Cited page. To me, that is not appropriate. 

The grammar and text structure were just merely acceptable. It was pretty evident that some writers are not native English speakers. At least the person that worked on my paper definitely wasn't. Since I paid close to 60$ for this 3-page paper, I had to place two revisions to get the optimal quality level.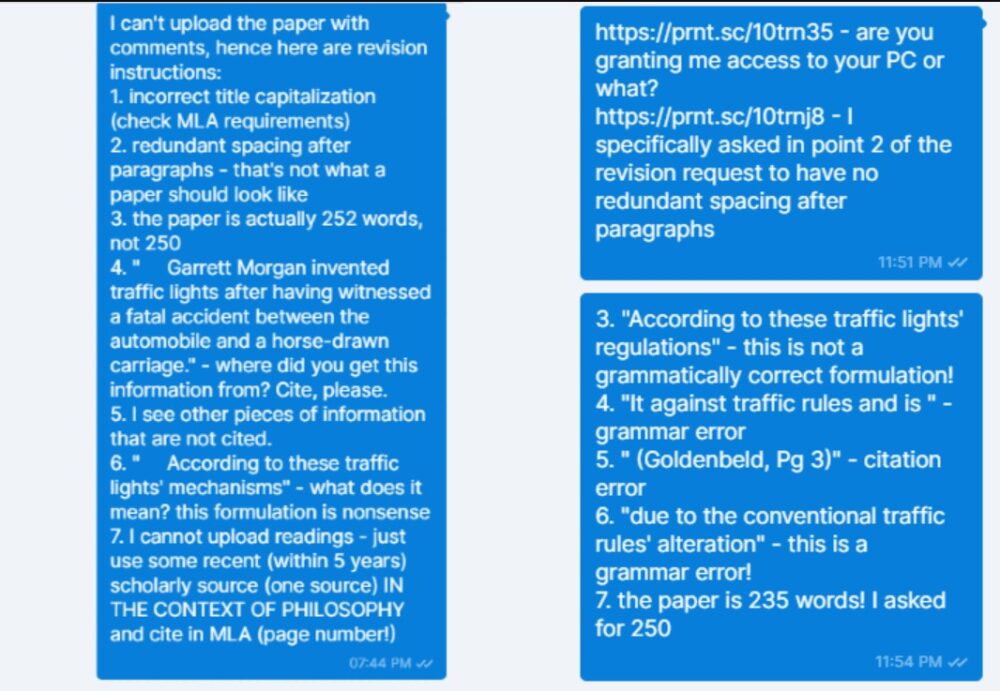 On top of that, I received my paper later than expected, after my deadline was due. And to completely spoil the day, the writer sent me a wrong paper that was supposed to be someone else's. How cool is that?
When I complained about this blunder, I got the following response: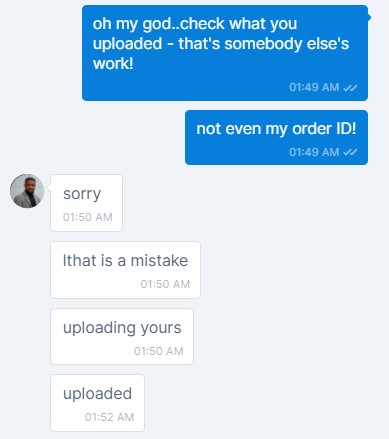 Well, it seems like the most critical factor of excellent paper writing, which is quality, creates a huge gap between what they deliver and what is expected of them. 
Quality Mark: 1/5
Want to elevate your academic performance with top-quality papers? Explore our MasterPapers review, where you'll find a service that excels in providing students with impeccably written and well-researched assignments.