All You Need to Know About Myassignmenthelp's Design and Usability
The home page of the Myassignmenthelp website is packed with text blocks. The font size is too small to read this information though. A user has to make an effort to figure out what this content is about. Although a text is placed on a white background, you may find it hard to read it. Besides, it was a wrong decision to overload the home page with text because a user wouldn't like to waste their time reading general information.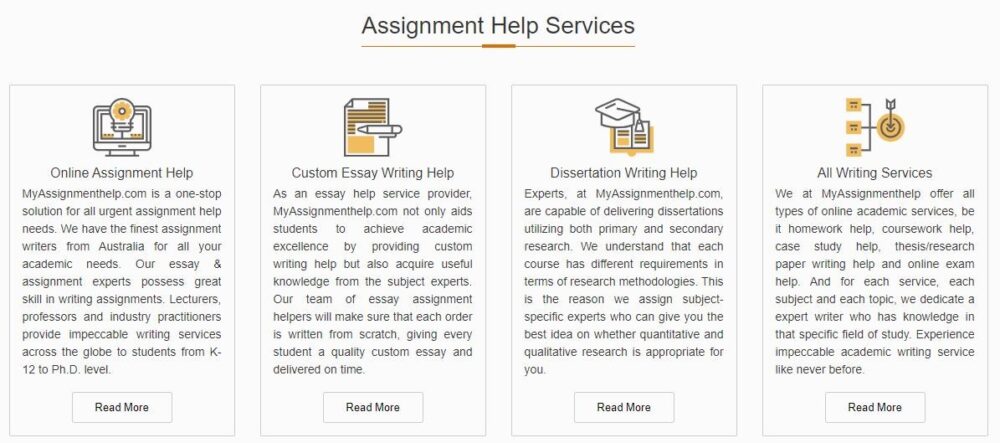 Even though Myassignmenthelp has many services and describes each one on the site, it's hard to focus on a particular section. There are different text blocks above an upper banner, including services, answers, samples, Myassignmenthelp reviews, and a range of their online tools. Since the service has a separate tab for tools, it would be a logical decision to include all of them and not dedicate a separate section to some of them. 
You can find millions of samples, numerous tools, a description of every service, writers' pages and their short biographies, but you'll hardly find the "About Us" page and prices. A professional writing service should let users know about its history and mission, but Myassignmenthelp decided to remain mysterious. What we know is that the company was established in 2007, and its offices are based in different countries. There is a page containing information about discounts and different offers, but we haven't found a pricing section. 
Best Alternative:
HandMadeWriting

Visit site
You need to place an order to find out how much you'll have to pay for your paper. Besides, you'll have to wait for a while to be informed about the cost of your order, so chances are you'll just waste your time if the price is too high for you. Although it's mentioned that only 2 seconds are left to calculate the cost, you have to spend much more time in front of your monitor. It's hard to believe that such a popular writing service doesn't display prices and makes customers wait. Notably, Myassignmenthelp offers customers to chat with their managers to find out how much your order will cost, which is really inconvenient.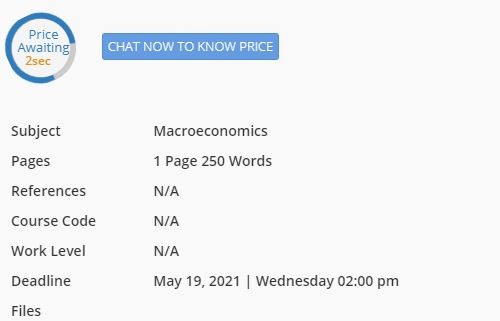 Who Will Work on Your Order and Write an Academic Paper for You at Myassignmenthelp?
According to the Myassignmenthelp website, the service has a real army of writers from English-speaking countries, including the USA, UK, and Australia. The number of authors counts more than 5000, which is impressive. Myassignmenthelp insists that every candidate is hired after testing and proving their proficiency. They specialize in different disciplines, so every customer will find writing assistance on this site. However, it remains unknown how the company controls such a huge bunch of writers and their performance.

Every writer has a page containing their short bio, reviews, a number of completed orders, and a contact form. Myassignmenthelp allows users to search writers using filters, such as subjects, their rating, completed orders, and location. You can even pick a top expert, but this order may cost you a lot. As we've mentioned in this Myassignmenthelp review earlier, there is no price page on the website, so you might be surprised after receiving information on the total cost of your order.

The overall rating of the writing service is 4.9 – this indicator is based on over 33 000 user reviews. We don't know whether all the testimonials are real, but the Myassignmenthelp stats shows that 98% of customers are happy with the result of collaboration with this service. We've even found negative 1-star Myassignmenthelp reviews on the site, but the last one was published in 2017. No doubt that the company could have improved the quality of its services, but it seems strange that no one gave 1 star to Myassignmenthelp for such a long period. Chances are the service moderators just delete the latest negative reviews.

What Kind of Services and Online Tools Does Myassigmenthelp Offer to Users?
We've started our Myassignmenthelp review with the statement that this writing service has everything to attract a customer. Well, the company's guarantees are really nice, while the number of academic papers they cover is impressive. A customer can order research papers in any discipline, homework, case study, dissertation, etc. Besides, Myassignmenthelp allows users to search for answers to questions covering any subject. However, we didn't get any answers to questions we've typed in a search box. So, you'll have to search for necessary information manually among thousands of posts.
Additionally, Myassignmenthelp offers a variety of free online tools. You can use an essay typer, plagiarism detector, paraphrasing tool, referencing tool, spelling checker, resume builder, and many more. The service also has a variety of online calculators allowing users to count GPA, words, solve algebraic equations, and many more. It's a pity that Myassignmenthelp doesn't have a price calculator like other writing services. This tool could be the most popular one on their website.
Financial Question: How Can You Pay for Your Papers at Myassignmenthelp?
Even though Myassignmenthelp doesn't specify service prices, information about payment methods is right there on the website. Customers can transfer their money via MoneyGram, Western Union, Visa, Master Card, Discover, or American Express. A range of payment methods is a good sign for users as they can choose the most convenient way to pay for their papers. These payment systems are safe, and they protect users' data. You can be sure that information about your funds or financial transactions won't become available for scams. We've found many positive and negative Myassignmenthelp reviews on the Web, but no one mentioned fraudulent operations with their finances. 
What Are the Pricing Policies Avaliable at Myassignmenthelp?
Myassignmenthelp offers dozens of free and paid services. When it comes to paid ones, finding out how much your order will cost turns into a real mission. You can stare at your monitor or smartphone display, searching for prices for hours, but you'll fail to find them. Myassignmenthelp only insists that they will offer you "the best market price", but they don't even let you take a glance at the service costs. However, you can easily find discounts and different hot offers there. So, even if your order price is sky-high, you'll still have an opportunity to reduce this sum. 
Anyhow, we managed to find out the lowest price a customer will have to pay for an essay. We had to wait at least ten minutes until Myassignmenthelp generated a total sum. The lowest price for college students is 20 EUR, which is around $24. Thus, you'll have to prepare your wallet and even fork out your savings because the service is expensive. A price list appeared in a cabinet only after a total cost was generated. However, it's so complex that you can hardly figure out how much it costs to pick another deadline. Reliable writing services don't hide prices from users.
Will You Receive Your Paper Before a Deadline is Over at Myassignmenthelp?
Obviously, Myassignmenthelp writers have some superpower because they are as fast as Flash. A minimal deadline is only one hour at this writing service. Maybe, it's good enough for a paper containing 250 words or less, but what about researching and editing? Even the fastest writer needs more time to collect details, analyze information, write a text, and edit it. Even though it's an attractive offer, there's no guarantee that you'll receive a high-quality paper. 
If you have more time to complete your academic assignment, you can set a longer deadline for order execution. Myassignmenthelp insists that all papers are delivered prior to a deadline so that customers could read them and ask for a revision if necessary.
Money-Back Guarantee and Revisions at the Myassignmenthelp Writing Service
Like any other writing service, Myassignmenthelp guarantees that you'll get high-quality, original papers. However, if you aren't satisfied with the result, you can request a free revision to fix all the issues. A writer will work on your paper until you confirm that your order is completed the way it should be. 
Customers can get their money back according to the Myassignmenthelp refund policy. The service will return a total cost if you want to cancel your order before a writer is assigned or you accidentally paid twice for your paper. You'll also get a 100% refund if you accidentally duplicated your order and paid for both. Overall, you should read the money refund policy before placing an order to avoid surprises with finances in the future.
The Quality of Customer Support at the Myassignmenthelp Writing Service
The Myassignmenthelp customer support managers are available 24/7. You can get in touch with the service representatives via live chat, phone, or online form. Since Myassignmenthelp has offices in different countries, you can pick a phone number and call them depending on your location. Another way you can contact the customer support team is via email, but chances are you'll have to wait for a while to get feedback. Besides, if you don't want to wait till Myassignmenthelp generates your order price online, you can contact a manager and ask them to calculate the cost of your paper. This solution is more effective and faster.
What are the Main Pros and Cons of the Myassignmenthelp Writing Service?
Myassignmenthelp has many services and online tools a user can benefit from. But this writing service also has many disadvantages you should take into account. Here are the main pros and cons of Myassignmenthelp:
Pros:
Myassignmenthelp covers a variety of academic assignments, including essays, research papers, dissertations, case studies, homework, etc

Customer discounts and bonuses available

A mobile version is available in the Apple Store and Google Play

A variety of free online tools: essay typer, grammar checker, plagiarism detector, resume builder, paraphrasing tool, word count calculators, etc

A large database of writers – about

5 000

experts
Cons:
There is no price page

The total order sum is unreasonably high

Order processing takes a lot of time – a user has to wait at least

10

minutes to find out the cost of their assignment

Lack of information about the history of Myassignmenthelp

The last negative reviews were published a few years ago

It remains unknown how much you'll have to pay if you pick a top writer

User experience with the website leaves much to be desired
Should You Consider Myassignmenthelp an Effective Solution to Your Academic Problems?
Myassignmenthelp stands out from the crowd of writing services due to a wide variety of free online services and a huge database of writers. You can buy any paper type in any discipline from this company. However, collaboration with this service may cost you a lot even if you use their bonuses or discounts. So, make sure you have enough money to pay for your essay before placing an order on the Myassignmenthelp site.
FAQ
What is Myassignmenthelp?
Myassignmenthelp offers academic writing services to students from different English-speaking countries. This company has offices in the USA, UAE, UK, Australia, Singapore, and China. The base of their experts counts more than 5 000 writers. 
Is Myassignmenthelp legit?
Myassignmenthelp provides writing services legally. The company doesn't break any law by helping students write essays and providing them with samples of academic papers.
How much does Myassignmenthelp cost?
The writing service offers a variety of free online tools and paid services. The lowest price per page is $24. 
Is Myassignmenthelp a scam?
Although Myassignmenthelp doesn't have a price page and you won't find out how much your paper will cost until you place an order or contact customer support, this service isn't a scam. Myassignmenthelp has a high satisfaction rate and thousands of positive reviews.
Is Myassignmenthelp safe?
Myassignmenthelp preserves user confidentiality and payment data. This writing service also doesn't share contact information of customers with other companies. Thus, it is safe to use. 
Is Myassignmenthelp plagiarism-free?
Myassignmenthelp delivers original papers checked by an online plagiarism detector. However, if you find any issues connected with plagiarism, you can ask for a free revision.
Are there Myassignmenthelp discounts?
Myassignmenthelp offers discounts to new customers and regular ones. The service has bulk order and similar order offers, 10% and 15% discounts, bonuses, and cashback offers. It's necessary to have your finger on the pulse of the Myassignmenthelp offers because they add new ones regularly.