Is EssayEdge Website User-Friendly?
After visiting the EssayEdge website, you will notice that it looks appealing and professionally made. It has plenty of responsive elements, while the color and font selection is pleasant to the eye. Furthermore, the website elements are located according to modern web development standards. For example, you can quickly navigate the "order now" button and place your order on the homepage.
What makes a perfect website design is a self-explanatory sitemap. As for EssayEdge, however, ambiguous website section titles spoil the whole impression.
You will have to guess what content hides behind a particular button. For instance, there is a University section. What does it mean? You can't figure it out unless you hit the associated button. As a result, you can get lost on this website.
This forces you to click on different sections until you eventually stumble upon the content you've been searching for. That is, the EssayEdge website has unclear, annoying navigation.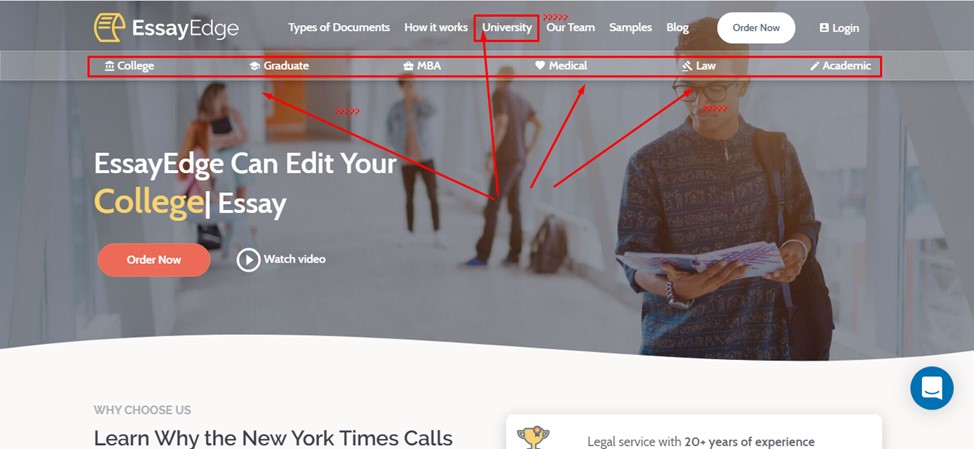 Finally, it's worth mentioning that the EssayEdge website has too many sections that distract you from the main point, which is getting an essay done.
Order Form
The EssayEdge order form also lacks basic explanations. For example, while choosing your services, you can select the "types of editing," but you won't figure out what this section means. You will have no clue about the difference between MBA, College, Graduate, Medical, Law, or Academic in the context of proofreading. For example, it's unclear what Academic means in this context since common sense tells you that college essays, research papers, or graduation theses are all academic writing pieces.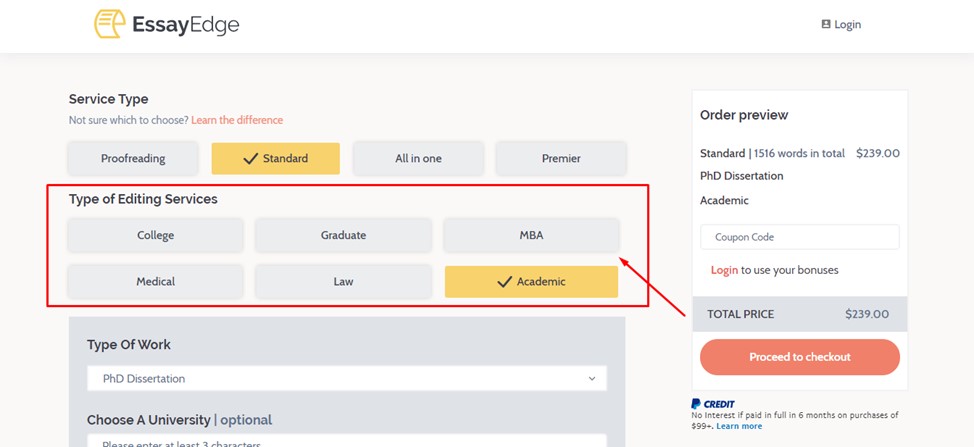 Besides, the order form lacks essential specifications, like citation format (APA, MLA, and others). EssayEdge implies that you will include all these requirements manually.
However, this is an unacceptable approach since you may write something wrong while your editor may not understand your requirements. Therefore, it would be much better if EssayEdge featured standardized order detail categories to select from.
Do EssayEdge Editors Perform a Great Job?
The good thing about EssayEdge is that it allows you to get familiar with its experts. Thus, you can visit the Our Team section and check some editors' profiles. You can read about their education and career milestones. It's an excellent practice that allows the company to build trust with its customers.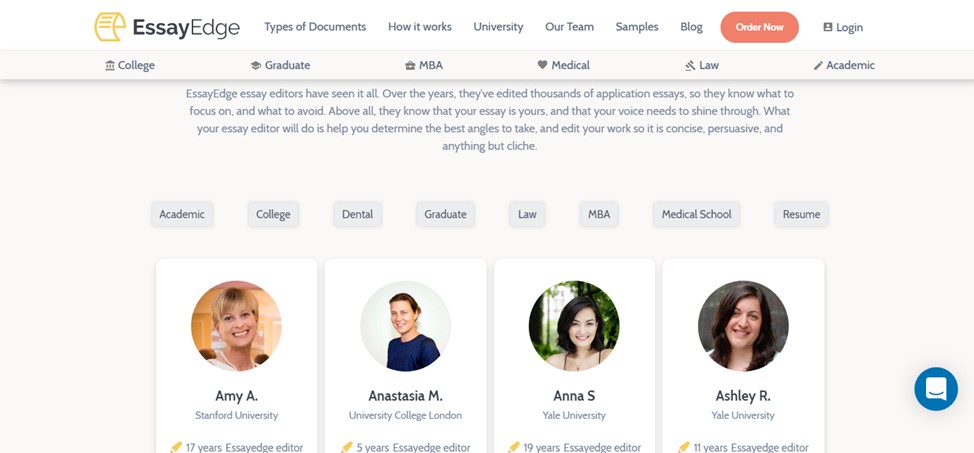 However, do EssayEdge editors work as well in practice? Let's check some EssayEdge reviews to find out what quality feedback the company receives.
If you check Trustpilot and Sitejabber, you will find that EssayEdge has only around 100 customer testimonials in total. Other writing and editing services have hundreds, if not thousands, of customer testimonials on review platforms. Another weird thing about EssayEdge reviews is that they all praise this service. These testimonials also sound generic, lacking details.
Where are negative reviews then? You can find them on forums. They suggest that EssayEdge buys fake testimonials on the most popular review platforms but fails to broadcast their influence beyond that. Thus, one forum user mentioned that their EssayEdge experience appeared to be the opposite of their expectations and the company's claims.
Insignificant, barely noticeable changes were made to the user's essay, yet they paid a considerable sum. Also, the editing manner was drastically different from the one illustrated in sample writings at EssayEdge.com. That is, the user was scammed.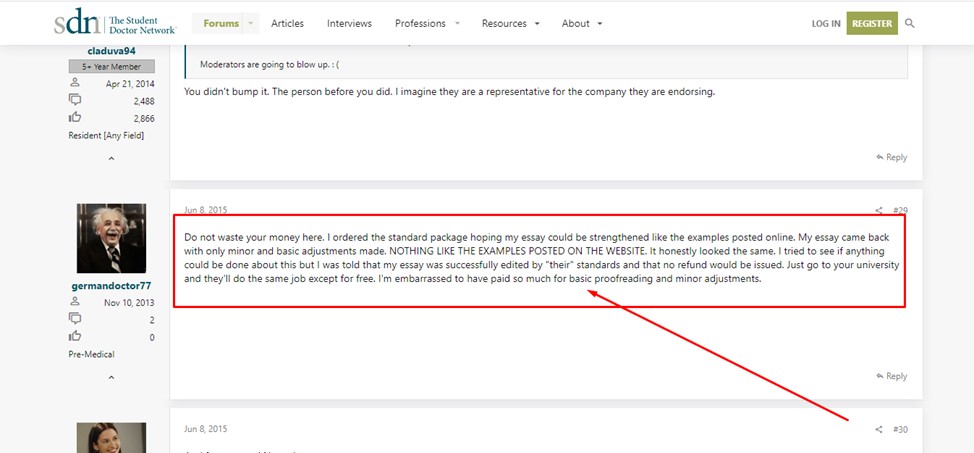 Hence, we can conclude that EssayEdge editing services may not be as excellent as they appear to be on the company's website or review platforms.