eNotes Services and Offers
Here is the list of services and study materials you can benefit from on the eNotes website:
Study guides

Homework help

Literary terms

Shakespeare quotes

Lesson Plans

Annotated Texts
Study Guides
Each literature guide includes a general book summary, analysis of characters and themes, and chapter retellings. eNotes has already published more than 40,000 literary briefs.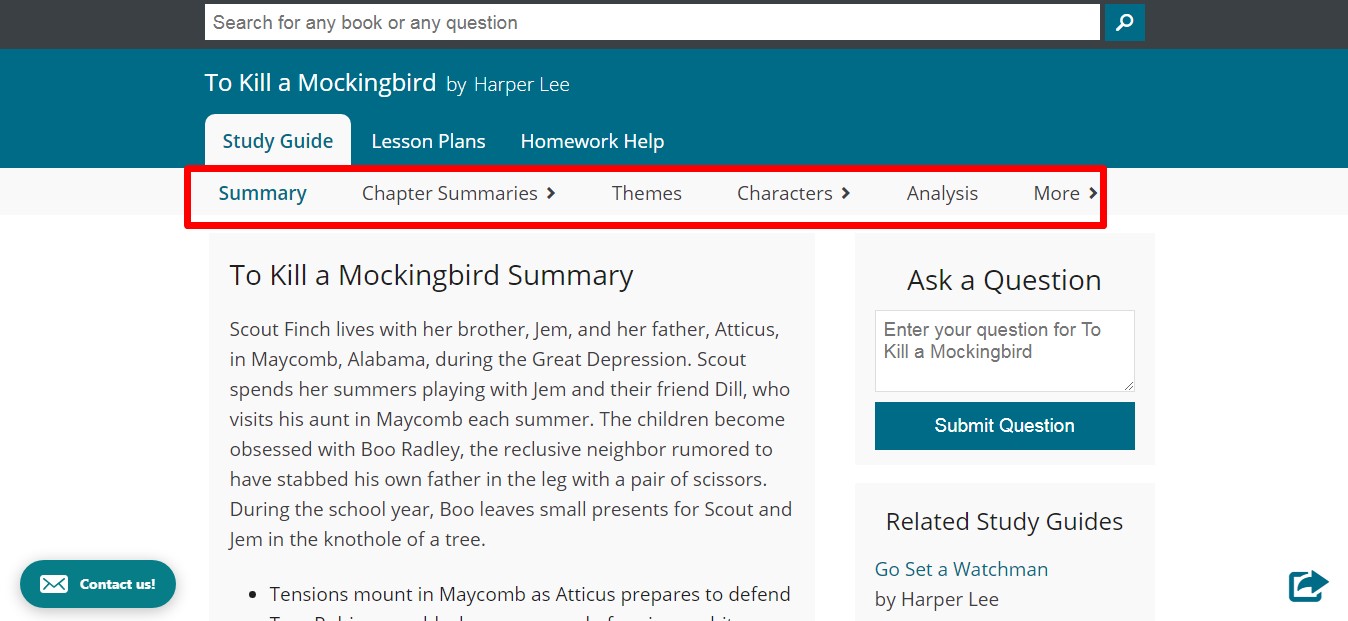 Each guide also consists of the book quotes, quizzes, and essay suggestions.Quizzes can help you learn the info on the plot and the characters of each particular book. The essay section includes guides and tips on writing different kinds of academic papers. Also, essay guides relate to a specific book providing an outline ready to use. It can theoretically help you get prepared for the class. However, the company does not offer any writing tools such as plagiarism and grammar checkers that help students complete their papers.
Homework Help
This feature allows you to place a query on the website and get assistance on your assignment. You can place queries on the following fields of study:
Literature

History

Science

Social sciences

Math

Arts

Religion

Law

Business
If your question does not relate to any subject, you can select other.After you fill in the question form, your query will become visible to eNotes authors. You can also browse existing questions and answers.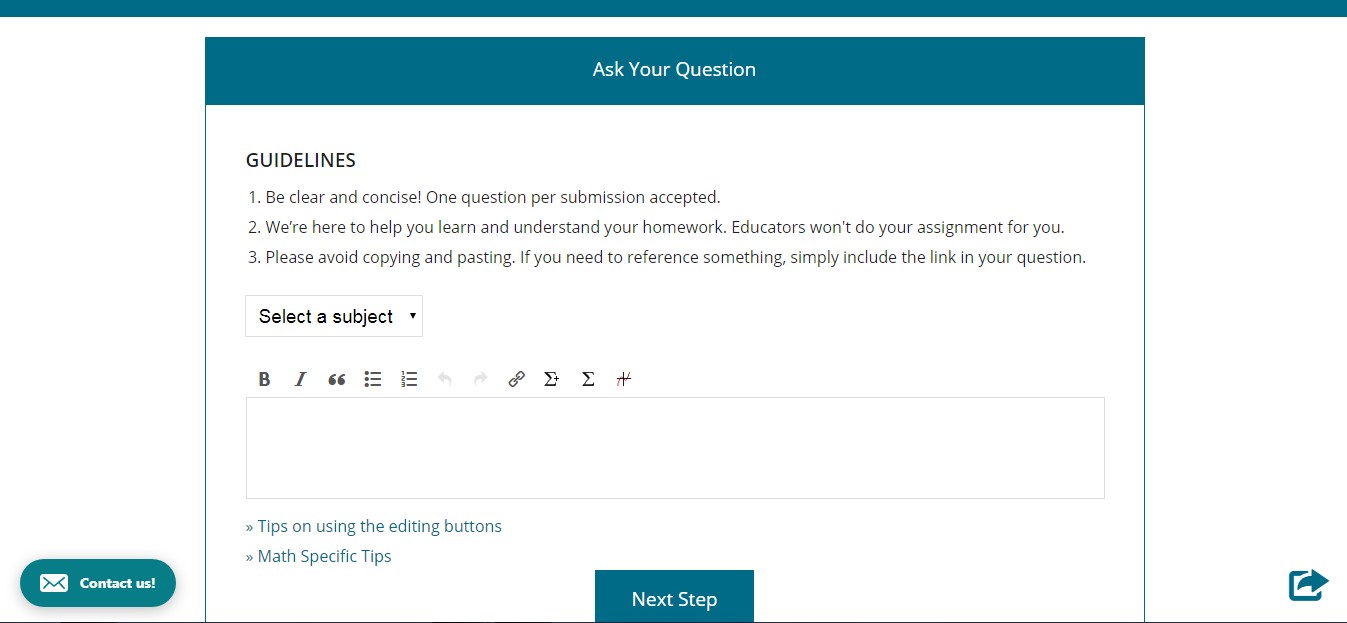 This feature may be helpful. However, why should you pay for this if you can ask your tutor for help? Your professor will be glad to explain to you all the details for free. Supposing your tutor is away at the moment, you can always google the necessary information, and it will take less time than waiting for eNotes to reply to your specific question.The number of questions you can post in a month is limited to ten, which is a downside of the service. There is no guarantee that you get a satisfactory reply.
Literary Terms
eNotes features 141 guides on literary terms. Each guide consists of a definition and examples of use.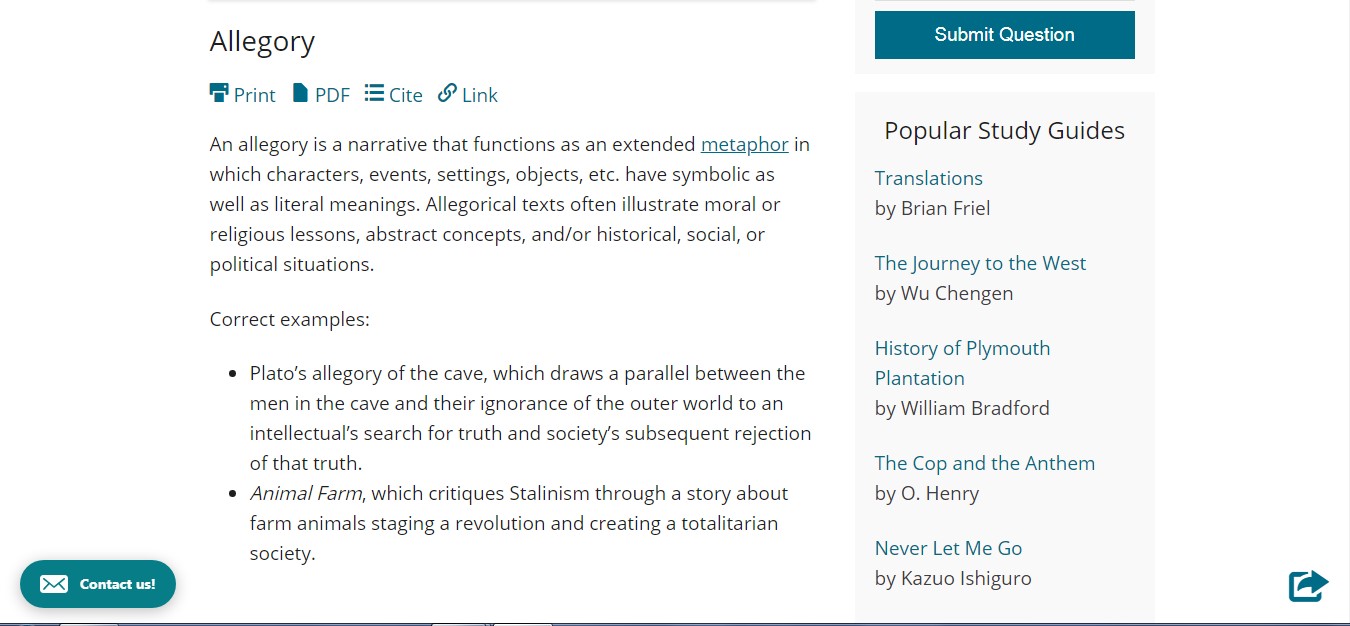 Again, you do not need to pay a commission to get a literary term definition. You can find this information on the internet for free. More than that, eNotes explanations on terms are short and incomplete. You can find much more extensive examples on the web.You can download a PDF variant of terms explanations. However, this option is limited as well. It also does not contribute to eNotes because the company forces you to pay for things you can get for free.
Shakespeare Quotes
Alongside Shakespeare's most famous quotations, the website provides explanations and gets info on the origin of each quote. It is helpful. However, Shakespeare quotations can easily be found on the web for free too.
Literature Lesson Plans
The lesson plans are available for teachers only. To download a program, you need to create a teacher account or upgrade your membership. There are currently over 400 lesson plans on the website.
Annotated Text
Here you can find a collection of more than 200 short stories and other literary texts. It may be comfortable to search the books in a single place like eNotes. However, you can google the title and read it online on the first search page. More than that, you may not find the book you want on the website since 240 titles is a small number even for a cheat note site.