Slader Features and Services
How can you benefit from Slader? It features cheat notes to books within more than 50 subjects. It focuses on solutions for textbooks at a school level exclusively. Therefore, it can only be useful if you study at school. If you hope to receive assistance in academic writing, you will not find this website helpful anyway. Slader will never be an option for college and university students. If you need to craft or edit an academic paper, better address dedicated writing services to receive professional assistance.
How It Works
Let us suppose that you have a biology class tomorrow. You struggle with your home assignment, or you have no time to do it on your own. You are interested in animal instincts in chapter 27 on page 826 of a Holt McDougal 2012 textbook by Stephen Nowicki. Here is what you should do:
Go to your dashboard.

Find your book. For this, you can use the website search or go to the subjects section, find biology discipline, and then select it from the textbooks.

Fill in the title of your book and publisher/author.

Here is your book. You can indicate the page you are working on or open the table of content.

After that, click on the exercises to get the necessary explanations.
So, here are the answers. Not all of them are complete. It often happens since users fill in the solutions voluntarily. You may not find answers to all topics or subjects you need. You may not find a particular book as well.
Question Search
Slader provides Q&A services. You can check the published questions to find solutions regarding particular themes or assignments. Proceed to subjects on the upper side of your control panel. Select the field of study.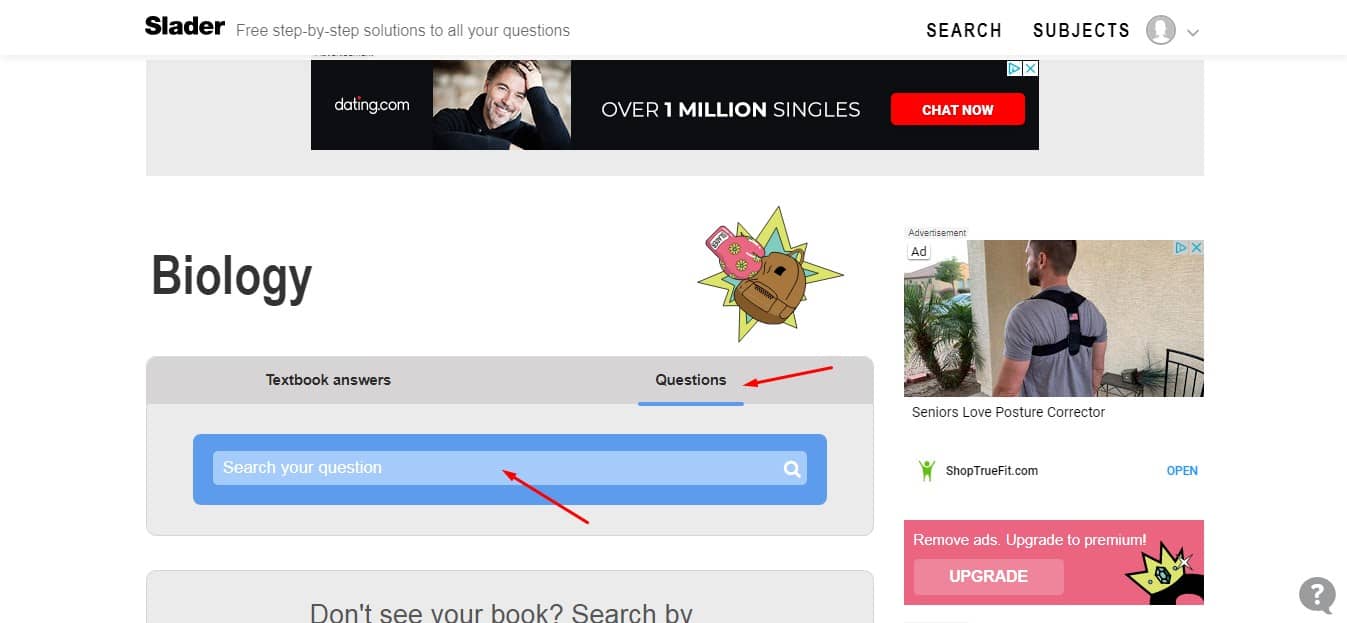 Proceed to the Questions section. Here you can fill in your query and browse the results. In comparison to other writing services, Slader does not provide as many answers as you want. Often, you will see from 3 to 5 queries with comments. Some questions remain unanswered for a long time.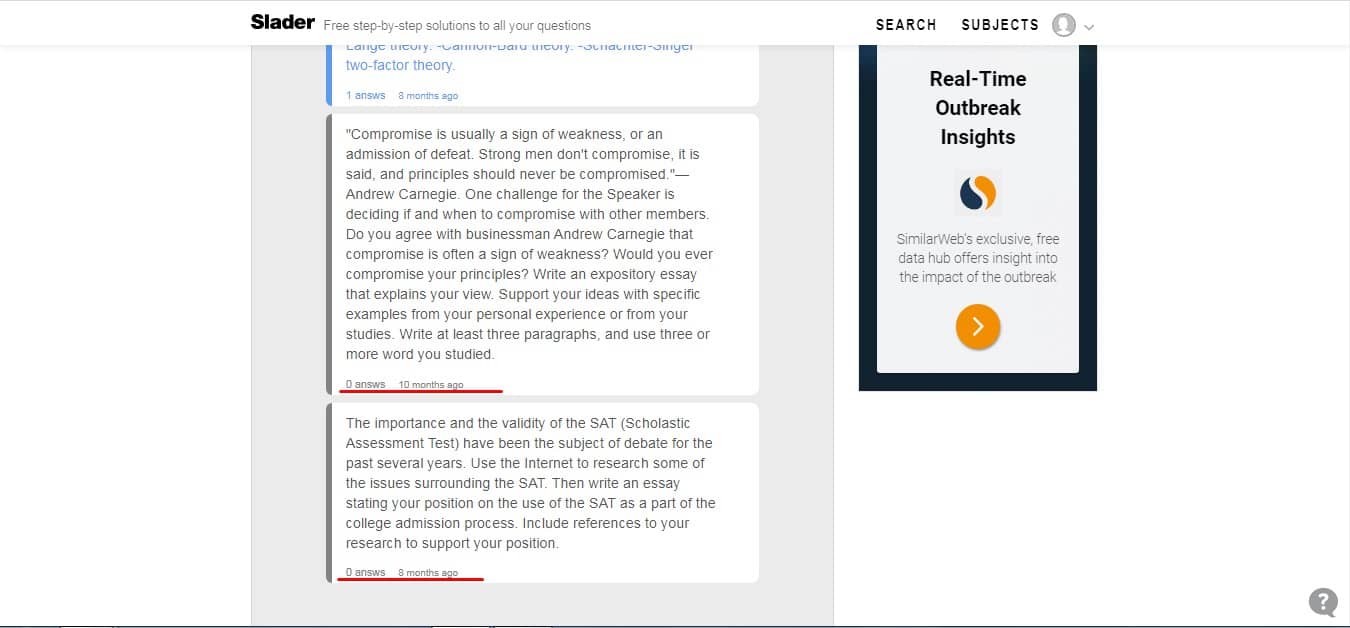 If there is no particular answer for you, you can create a new query and wait for someone to comment on it. You can submit as many questions as you need for free.
Slader Cheat Sheets
You can order cheat sheets if some of your textbook chapters are missing on the platform. This feature is available for premium members only.To get the cheat notes on the missing book chapters, you have to find the title. Then, indicate required exercise numbers and pages in the sidebar in the right corner. You can also add a page range. Afterward, press Get My Assignment button. The solutions are available in PDF format.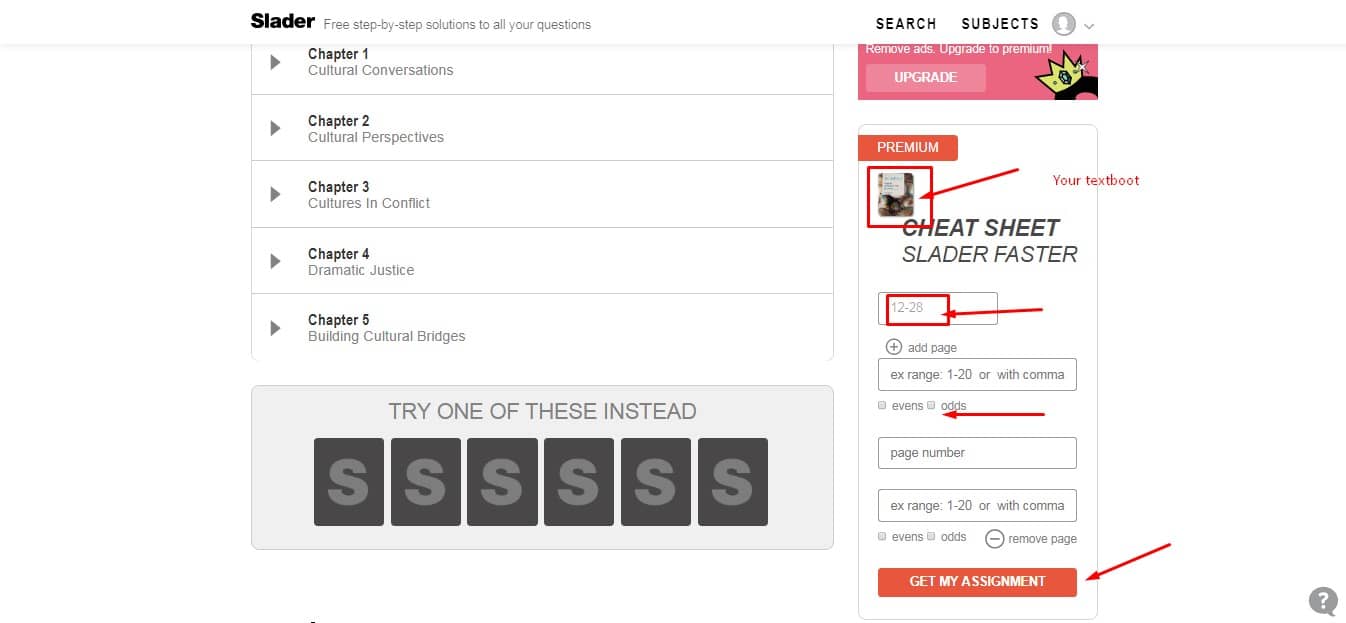 The good thing is that customers can request as many cheat sheets as they need.
Mobile Application
Slader features a mobile app available for both iOS and Android users. Initially, the company featured services compatible with iOS devices only. Android compatibility extended the Slader target audience. It is an advantage since many other homework services provide you with an Android application only. The app has a rating of 3.1/5 on Google Play. Many users speak of its medium quality with many glitches and lags. For example, if you try to generate cheat sheets for a specific book, you will not be able to do it. The Generate button does not work. The Add Page button remains inactive as well.
Here you can see three consecutive reviews speaking of multiple glitches. Also, you cannot search for questions and add your queries within the application. It limits functionality drastically and makes a Desktop version more preferable. The developers, however, fix some issues over time. All in all, there is room for improvement.