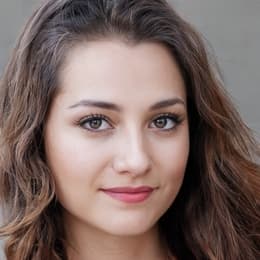 No professional writing service can exist without a skilled and experienced editor. That's why we are happy to introduce our star of editing and proofreading – Samantha Andersen.
Despite her young age, she already has more than 6 years of experience working as an editor in various journals, publishing agencies, and writing services. Cambridge University is proud to have Samantha as one of the best students who obtained a Ph.D. degree in English and Literature. During her university years, she was not only a diligent student but also a member of multiple extracurricular groups. Samantha has always had an active life position and tried to help others as much as she could.
When we asked Samantha why she chose the profession of the editor, she answered that she just likes to find mistakes and incorrectness everywhere in everything around. It may sound a bit strange, but honestly, Samantha puts all the effort, attentiveness, and scrupulousness into editing the paper and making it flawless. Working as an editor requires a person to be patient and be ready for a monotonous and a bit boring job. However, all of Samantha's colleagues note that despite her professional traits, she is a very sociable person with a great sense of humor. Our customers who ordered editing help from Samantha admit that she not only delivers mistake-free papers as a professional editor but is an incredibly pleasant and attentive interlocutor as well.
Samantha is a bright example of perfectionism, which helps her a lot in the working processes. We value her huge dedication to work and desire to make every paper errorless, well-structured, and unique. In case you have a ready-written paper but have hesitation towards your grammar, style, or format, you can contact us anytime, and Samantha will gladly make your essay ideal.