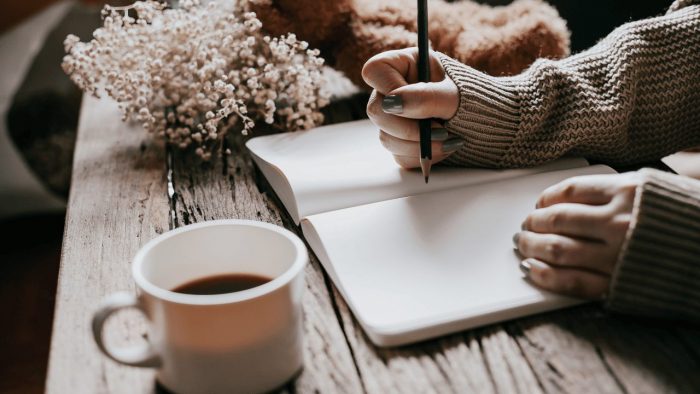 If you are an ardent reader, you can easily differentiate between good and bad writing. But does the same judgment apply to writers? Can writers recognize the quality of their writing? What are the qualities of good writing? These are some questions you need to ask yourself as an author. It is important to know whether your creations are good or substandard. Knowing the answers will help you enhance your writing skills and grab more readers.
So, what is good writing? Clarity, focus, coherence, and proper organization are among the most common writing qualities. Many writers who overlook the importance of good writing compromise their works and lose an essential part of their reader community. Quality is crucial in writing because no one wants to read a book or an article with countless typos, grammatical errors, and bad flow.
This article delves into the essential features of writing to help you become a better writer and grow your audience.
Why is Writing Important?
Before best essay writing service proceed to the essential aspects of writing, it is imperative to understand the importance of writing overall. Here are a few reasons why top-quality writing is essential to your academics.
Better Communication
Good writing helps students communicate effectively. It is a tool that allows you to present your thoughts on a particular issue with clarity. At times, learners find it challenging to express complicated views orally. Thus, academic writing offers learners a platform to put their ideas onto paper. Through writing, students become better communicators over time.
Critical Thinking
As a student, you will encounter numerous academic papers to write. You must plan, brainstorm, research, and present your arguments logically. Such scenarios require you to draw into your critical thinking skills and engage in critical reading. Your work must be coherent, logical, and properly structured in grammar terms to look competent and readable. So, in your quest to write a great paper, you must think critically about the best answers from different perspectives.
Analytical Skills
Learners often analyze other people's published works during research to enrich their original content with external evidence and facts. Thus, academic writing improves students' analytical skills in different subject disciplines. Depending on the paper's requirements, you will know how to analyze and present your findings in a good writing piece.
New Knowledge
Whether you are a corporate professional or a student, writing is an essential part of knowledge building. The more you write, the better your knowledge of different subjects becomes. It happens because you must read widely to become a good writer. You research and find solutions through various approaches to write good content.
Future Preparation
Writing doesn't end at the university level after getting your degree. You will proceed to your career path and meet complicated projects that require proposals or written pitches. If you already have an impressive academic writing background, high-paying positions requiring creative writing processes will be easier to get. So, good writing prepares you for your future career since many jobs need such skills.
Qualities of Good Writing
What makes good writing? This common question often brings out healthy discussions in academics and even in creative writing. Let us explore the characteristics of good writing below.
Coherence
Coherence presupposes an ability to communicate clearly through writing. You need clarity when expressing your ideas on paper. To achieve coherence, you should use the right terms and proper grammar in your work. Ensure you incorporate coherence since it is a must-have characteristic of a readable piece.
Each idea or concept should flow seamlessly and logically in all sentences and paragraphs. If your writing is not coherent, readers might get confused because of illogical transitions or jumping from one idea to another. Keep in mind that writing is a communication tool. The primary objective of writing is to inform or educate your readers. So, your target audience will comprehend your writing if it has coherent sentence sequences.
Grammar
Grammar is the foundation of good writing. It is among the top qualities of writing every writer must master. Your work should have proper grammar to be considered a high-quality product. As a writer, you must follow the language rules regarding verbs, tenses, nouns, etc. No one wants to read a paper with grammatical mistakes, wrong spellings, and poor sentence structures.
Crafting words into meaningful phrases will come naturally. Still, you need to know that good grammar is not only about avoiding errors. You should be competent in various grammar uses and apply those rules flexibly to make your writing correct and readable at the same time. This way, you will be able to grab more readers' attention since your writing will communicate the intended message effectively.
In addition, remember that punctuation forms part of good grammar. Ensure you use correct punctuation in your work to emphasize the right meanings. Avoid misusing punctuation because you will produce ambiguous words.
Conciseness
Conciseness is also known as brevity. It is the ability to relay information using short and clear words. That is why it is advisable to write short sentences that the reader can easily understand. So, you must be keen on the words you want to use in your work. Ensure your sentences should be clear and concise to communicate effectively
One way of achieving conciseness is to avoid repeating words and irrelevant phrases. Indirectness, jargon, and wordiness will make your writing more complicated. You might confuse the readers and diverge their attention away from the major points. Thus, refrain from using irrelevant words and sentences to make your writing concise.
Reducing clutter in your wording is critical to attaining quality writing. However, don't craft short sentences and leave out important details. It would be best to find a balance by making each word count in your writing.
Style
Each writer has a unique writing style that defines a specific mood for a particular piece of writing. Two writers can present the same topic using contrasting styles. Besides, different genres of writing have style conventions. For instance, the writing style of an academic paper differs from a poem or fiction writing.
Therefore, your writing style sets you apart from other writers. It is also a determinant of whether your writing skills are good. In short, style is influenced by your writing voice, word choice, and language fluency. Your work will meet the readers' expectations as long as your style is consistent with your angle and within the topic's context.
Word Choice
As mentioned above, word choice plays a critical role in writing. Choosing the right words makes your language style more strong with suitable vocabulary. To achieve good writing, avoid using too many clichés and jargon. Maintain simplicity in your writing with clear, understandable sentences. You will become an exceptional writer if you master the quality of word choice.
Thus, you need to identify the words that will communicate your thoughts clearly and proceed to organize them into logical sentences and paragraphs. Words influence the readers to continue reading your work or to leave. Thus, careful choice of words is vital and enhances your writing skills.
Focused on Readers
Another important quality you need to look out for is focused writing. Who is your target audience? It is important to focus your writing on the intended readers. It would help to consider your readers because that is what makes writing good. Ensure you communicate effectively by writing the right content for a specific audience.
Therefore, you need to understand the needs and expectations of your readers. What do the readers anticipate from your work? Are you writing an argumentative piece, an informative blog, or an entertainment article? Understanding your purpose will help you craft focused compositions that will grab the attention of more readers.
What makes a good writer?
Anyone can write, but it takes skills, effort, and persistence to become a good writer. To become a great essay writer, you must find your unique voice. You need to use the right words and sentences to communicate effectively.
Here are a few qualities of a good writer:
Attention to detail
Passion for reading
Meticulous grammarian
Persistence
Passion for writing
Open to criticism
How to Be a Good Writer
What is one secret of good writing? You need to read widely and write regularly, depending on your goals. Make sure you focus your writing on the right audience for better communication. Your readers must be able to understand your words. Thus, to become a good writer, follow the tips below:
Set goals and find your focus
Write simple and concise sentences
Read regularly
Set a writing routine
Improve your grammar and spelling
Thorough editing and proofreading
Conclusion
Ultimately, an effective writer should be able to recognize a good piece of writing. You can evaluate and improve your work if you discern the difference between substandard and quality writing. Besides, understanding the strengths of a good writer will make you better at your craft.
The secret of excellence is simple: master the qualities of good writing to articulate your thoughts logically. Edit and proofread your work thoroughly to ensure it is seamless and error-free. Improve your writing skills daily, and you will become a pro writer over time.