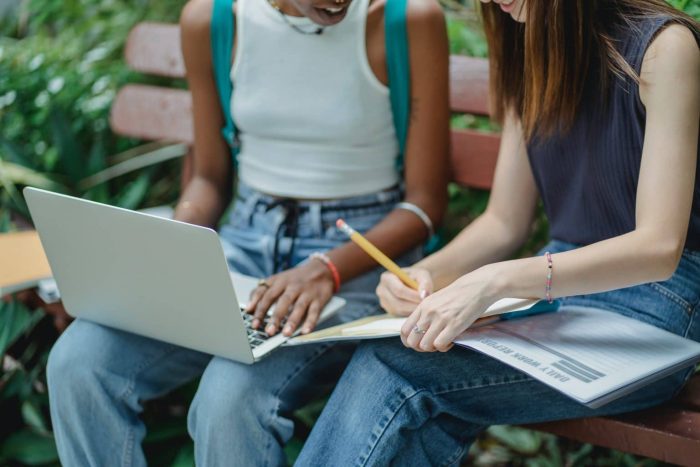 What are the steps to write an essay? This is a common question asked by students applying to join college and those already pursuing various courses.
Before enrolling in college, you must write an admission essay as part of the entry requirements. It is an approach that allows the school to know more about you and your writing skills. The essay is usually used to offer admission or not based on its quality and content presentation. Thus, knowing the steps for essay writing is vital at all academic levels.
Writing is not for everyone, and many learners struggle to compose good essays. In contrast, other students have a way with words, and writing is a natural craft. However, the most important thing is to answer the essay question and write relevant arguments that align with the topic. It is a skill that students learn to help in crafting a great essay.
Once you master the basic techniques and approach, you can apply the skill to any academic paper. Whether you are given a regular essay, a proposal, a research paper, or a dissertation, writing will no longer be challenging. Thus, understanding the steps to writing an essay is important to craft a good paper.
This article offers an in-depth guide on the steps to writing an essay. Get insightful tips to help you write a perfect essay.
What Is an Essay?
It is imperative to understand the definition of an essay before we continue to the steps. An essay is a piece of writing providing clear information to persuade or inform readers about specific issues.
Academic writing covers several categories of essays:
Persuasive
Expository
Descriptive
Narrative
You will receive an essay prompt from your tutor with instructions about the essay you are supposed to write. So, it is imperative to familiarize yourself with the different essay types to simplify the writing process. Ensure you understand the essay format and what the tutor expects from your essay. Usually, the essay structure comprises the introduction, the main body, and the conclusion.
Steps of Writing an Essay
Now that you know the definition of an essay, let us dive into the essay writing steps.
Understand the Essay Prompt
It might sound cliché, but you must read the essay question carefully as the first step. Take time to understand the prompt and what is expected of you to avoid crafting a disappointing paper. Is it a compare and contrast or an argumentative essay? Make sure you comprehend the expectations in the essay question.
Some essays require you to analyze a certain topic or approach critically. In such a case, you must understand the claim, analyze its strengths and weaknesses and justify your stand. You must also identify the flaws and recommend improvements.
Ultimately, the essay question will reveal the direction of the essay and how you should research and write it.
Plan and Brainstorm
Once you know what the essay is about, the next step is planning. This is the pre-writing phase, which is critical in essay writing. Failing to plan is like planning to fail your essay. After receiving your essay assignment, start planning and scheduling. You must set aside adequate time to brainstorm to come up with relevant ideas.
Set deadlines for the essay steps and stick to the schedule if you want to finish on time. It is advisable to leave a few days for editing and proofreading. This approach will help you complete your paper without rushing through it at the last minute.
Research
Having impressive writing skills is vital, but research is also important. You must conduct extensive research before starting your essay. Read widely and search for relevant information about the topic. Learning to examine and select essential data from numerous research sources is a significant skill.
You can start by searching Google Scholar and other reliable academic websites to retrieve information related to your topic. Take advantage of the college library to get more ideas from books and peer-reviewed articles.
When writing down the main points, remember to note the sources to help you during citing. Proper citation will help authenticate your work and prevent plagiarism cases.
Formulate a thesis
After successful brainstorming and researching, you need to formulate a powerful thesis statement. But it is imperative to know what a thesis statement is and what it entails. It is a statement that reveals your perspective of the main point or claim. Usually, it is short and clear, with only one or two sentences summarizing the major essay argument.
A strong thesis has a debatable perspective with supporting evidence. It lets the readers know your stand about the subject matter and the direction of your essay.
Create an Outline
One of the crucial steps for an essay is creating an outline. Many learners often overlook this step thinking it's an unimportant waste of their time.
A proper outline helps in articulating and organizing your ideas. Besides, it saves time because you know what to write in each section. You won't deviate from the main points, and your essay will flow logically in the right direction.
Here is an overview of a standard 5-paragraph essay:
Introduction
Hook sentence
Background information
Thesis statement
Main Body
1st paragraph
2nd paragraph
3rd paragraph
Conclusion
Summary of main points
Restate thesis statement
Significance of the study
Keep in mind that each paragraph in the main body should have one point, argument, and supporting evidence. Discussing one point in a paragraph will ensure your essay is clear to the readers. You must also ensure that the points and arguments align with the thesis statement. Therefore, having an outline guides your entire composition and helps you stay within the research topic.
Conclude your essay by summarizing the main points. Restate the thesis to remind your readers of the research purpose and leave a lasting remark.
Write a Draft
Once your outline is ready, you can start crafting your essay. Make your introduction clear and concise. Begin with a hook sentence in the introduction to grab your readers. Depending on the topic, the hook can be a striking statement, a statistic, or a question. Include a short background information and a thesis statement before concluding the paragraph.
Proceed to the body, which is the backbone of your essay. Begin each paragraph with a topic sentence with the main point. Explain our argument logically and support it with examples.
Here are a few tips about the steps to writing a good essay:
Each major point should cover one paragraph.
Maintain brevity and clarity in the paragraphs.
Include evidence to support your claim.
Don't use first-person pronouns in a formal academic paper.
Use transitions to connect your sentences.
Cite References
You must research and analyze different subjects in your essay as a student. Extensive analysis means you will refer to published material owned by different authors. But you have to be careful not to plagiarize your work. It is an academic crime that might compromise your grades or result in other harsh penalties. Thus, be keen when citing sources in your essay to avoid plagiarism.
So, ensure you paraphrase the information you want to incorporate into your essay. If you have to write exact words, insert them as quotes and include in-text citations.
Referencing the source of ideas is vital in academic writing. So, ensure you know the formatting style you need to use in your essay. Whether APA or MLA style, cite your references correctly.
Edit and Proofread
Writing the first draft is not enough; you must refine it by thoroughly editing your essay. That is why it is advisable to leave adequate time for editing and proofreading. Eliminate all the grammatical and spelling mistakes to make your essay flawless.
If you are unsatisfied, use online editing tools to polish your paper or ask a friend to review it. Having a second set of eyes will help identify trivial mistakes you might have missed.
Make sure you follow the language rules and qualities of good writing to make your essay stand out. Remove irrelevant words and let your arguments flow logically. Don't forget to fact-check your sources and cite your references as required.
Conclusion
Academic writing is mandatory in colleges and universities since it measures students' learning abilities. Apart from essays, students encounter many other academic papers to write. These include proposals, theses, dissertations, and other research papers. Thus, understanding the basic steps on how to write an essay helps learners to apply the knowledge to other academic papers.
Once you master the above pointers step by step, writing an essay will no longer be daunting. All you need is a thorough plan with relevant points to elaborate on your topic. With a proper outline and flowing arguments, you will craft a winning essay that will earn top grades. Don't forget to be creative while ensuring your essay has a logical and transitional flow.